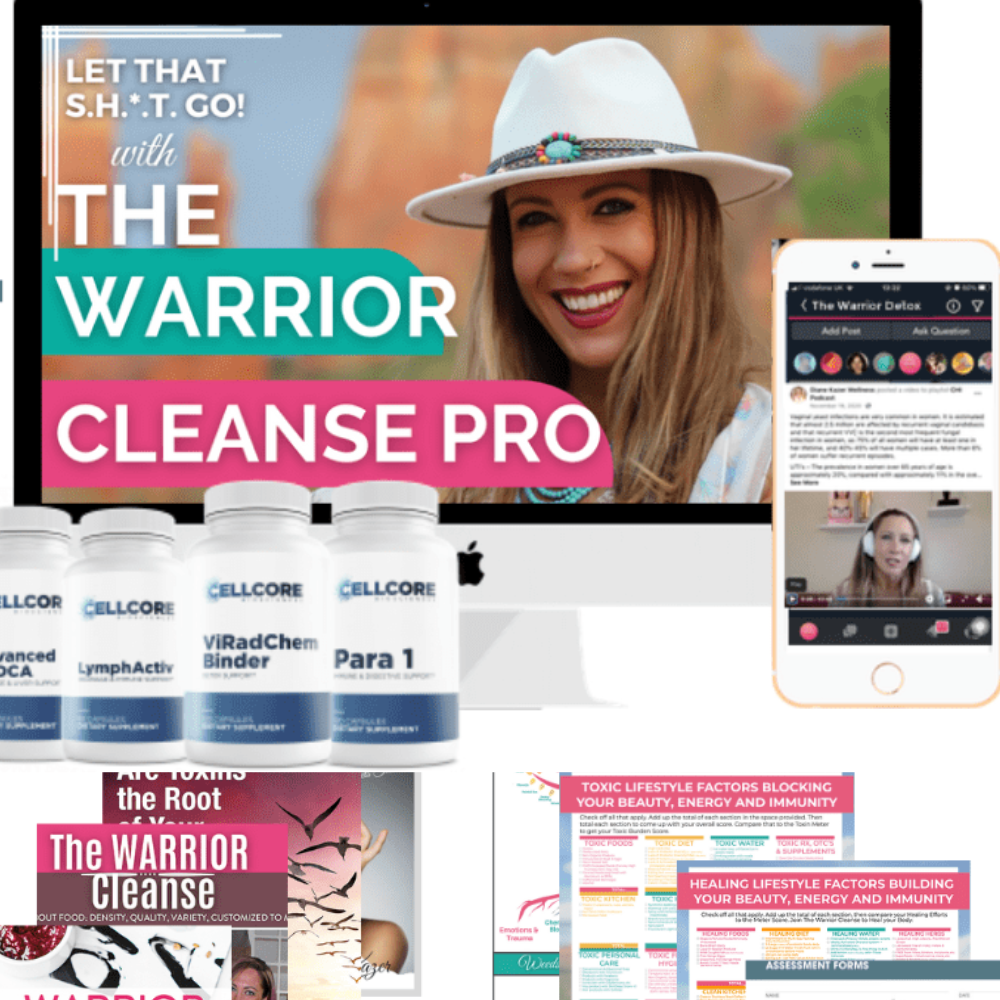 Bundle – The Warrior Cleanse PRO + Supplements
September 26, 2022
Course – The Explant Solution
September 26, 2022
Description
6 weeks Cleanse Course with 14 Video Lessons (value: $1997)
The Warrior Cleanse RECIPE book (value: $47)
Downloadable Lesson ebooks (value: $197)
'This not That' Health 'Builders' and Blockers' lists (value: $397) – For all Food, Personal Care, Beauty, MedSpa, supplements, home solutions, and more! This alone will save you 10+ years of research on how to CLEAN IT ALL UP with the best health hacks in the world!
Healthy Food Swap Checklists & VIDEO – Shopping, Systems & Solutions for how to create systems around how to shop, where to shop, TWC approved brands (who make products aligned with our values that actually taste good) + BONUS: Save time doing so! (value: $297)
Supplements & Detox Troubleshooting Resources (value: $77)
8 BONUS Video Lessons (value: $997) on EMF Hygiene, Detoxing from the CV Jab, the Truth about Gluten, Advanced Detox Hacks, the Importance of Spine Health to Optimize Detox, What a healthy partnership looks like with a Functional Medicine MD who will support you in this journey, and more Life Changing advice on Overall Wellness.  
PLUS – DISCOUNTS on all Warrior Cleanse recommended solutions
PLUS – Unlimited 1 on 1 Support Sessions for 50% off to support you, during your Cleanse!
Additional information
| | |
| --- | --- |
| Payment Option | Pay in Full, Pay in Installments |