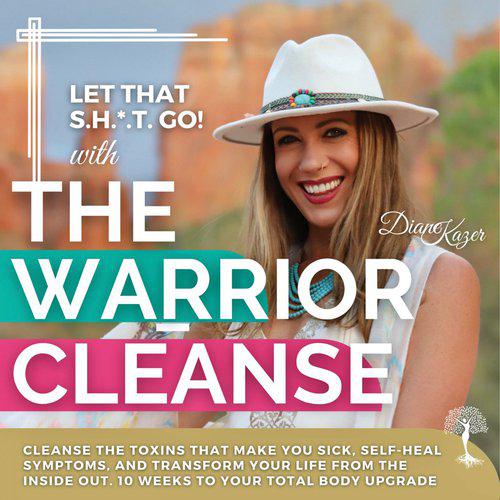 Course – The Warrior Cleanse PRO 2022 (Copy)
November 25, 2022
Description
BC-ATP is our most powerful supplement for supporting and optimizing mitochondrial function.

When the body has the nutrients it needs to support mitochondria and ATP output, patients can experience improved cognitive function, mental clarity and focus, and sustained physical energy.

The highly charged organic acids support metabolism and the ATP cycle in being at peak efficiency.* These carbons also assist in the body's natural detoxification processes, contribute to a balanced gut microbiome, promote cellular renewal, and support immune health.*

In clinical practice, BC-ATP is generally well-tolerated by sensitive patients and can help improve protocol tolerance.
BC-ATP supports mitochondria and energy production, which are essential components before and during periods of promoting detoxification.
Read Ingredients & Benefits Sheet for BC-ATP
BioToxin Binder promotes the body's natural ability to detoxify.
It lends increased support to the gut microbiome, which optimizes immunity and digestive function.* The addition of Carbon Technology also supports cellular repair and increased energy production.*
BioToxin Binder is an ideal first-step detoxification support supplement. We recommend taking it prior to Carboxy, HM-ET Binder, or ViRadChem Binder.
BioToxin Binder is different than older clay or charcoal binders. Their binding ability comes from microporosity that provides surface area that is unheard of with old, spent carbon binders. Our BioActive Carbon molecules provide an additional ability to bind, chelate, and repair that spent carbons don't have.
What does this mean? Think of a spent carbon as a sponge that soaks up toxins specifically in the gut. One of its weaknesses is that, just as a sponge, it can pick up and absorb, but once it's "full" it drips and leaks, leaving behind toxins it can't carry anymore.
BioActive Carbons work differently. BioToxin Binder contains long-, medium-, and short-chain carbons which act in different ways depending on where they are in the system. That's the key: they get to different areas of the body, working systemically, and not just in the gut. BioToxin Binder contains polyelectrolytes, polysaccharides, amino acids, and organic acids, and supports cellular energy production. This ability to promote life sets it apart from older spent carbons and renders them obsolete.
Our formulation includes wild crafted yucca root along with extracts of fulvic acid. This formulation is designed to target specific biotoxins like mycotoxins from mold and ammonia, as well as bacteria, parasites, and other byproducts from yeast, fungi, and viruses.
This product goes through a three-step proprietary process in which other molecules are attached to enhance its overall efficacy and ability to support the body as it removes biotoxins.
KL Support is an integral part of the body's cleaning and filtering system, healthy kidney and liver function is essential to good health — especially while promoting periods of cleansing.
KL Support combines herbs and nutrients traditionally used to support kidney and liver health, including beetroot, collinsonia (stoneroot), gynostemma, marshmallow root, milk thistle seed, NAC, and parsley leaf.
Together, these support fat metabolism, hepatic blood flow, and healthy urinary tract and bladder function, while helping the body carry out its natural detoxification processes.
KL Support is a product powered by Carbon Technology that focuses on drainage and immune support throughout the kidney and liver.
Utilizing a unique blend of natural ingredients (including NAC, milk thistle, parsley gynostemma, collinsonia root, beetroot and marshmallow root), this product supports and promotes healthy kidney and liver function. As an integral part of the body's cleansing and filtering system, proper kidney function is essential to any detox protocol.
Multiple studies have shown that parsley and gynostemma promotes antioxidant production, helping aid in heavy metal detoxification. Additionally, it assists the liver by modulating fat metabolism, and protects and improves kidney function by decreasing blood fats.
Collinsonia root supports urinary tract symptoms, including bladder pain. The betaine in beet root may help prevent or reduce fatty deposits in the liver and may also help protect the liver from toxin buildup. Studies indicate that marshmallow root has diuretic properties, and anti-inflammatory and antibacterial characteristics, specifically in the urinary tract.
Our Carbon Technology helps to bind to toxins that are removed, allowing your body to flush them out. As with all products that utilize Carbon Technology, you can take KL Support with or without food. Simply add it in earlier in the day and later in the day for best results.
Formulated with Carbon Technology
Carbon Technology is a proprietary blend of fulvic acids and polysaccharides that support cellular repair and the body's natural ability to detoxify.* With a low pH, Carbon Technology also helps protect ingredients from being digested by stomach acid, so that they remain intact as they enter the desired location in the body.
All of our supplements are formulated with Carbon Technology, with the exception of Para 1, Para 3, and the IS-line.