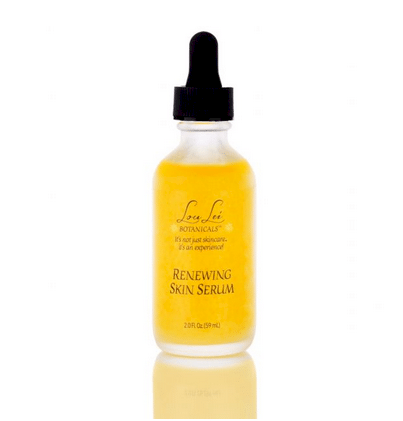 Acne Anti Aging Organic Skin Serum
March 29, 2017
Hair Tissue Mineral Analysis Lab Test
September 27, 2017
SaunaSpace® Near Infrared Pocket Sauna
If you don't like it, you can send it back.  No Extra Charge, No Questions asked!
5 key reasons why the Pocket Sauna Near Infrared Sauna from Sauna Space makes sense (and dollars):
5 LUCKY Warriors will get $100 Off!  But Hurry, LIMITED TIME ONLY!
FREE shipping
100 Day RISK FREE, money back guarantee trial
ZERO tax
LIFETIME WARRANTY
AND 15 Reasons You Need your Own Sauna at Home.
Where you can read my article and Listen to my Interview with Infrared Expert, & Sauna Creator Brian Richards.
And Not just ANY Sauna…THIS Sauna.
It has quickly proven to be the smartest investment I have EVER made! (after my unicorn hat, of course)
Before I bought this one, I ALMOST bought a standard wooden one with the lights and timer and such. SO GLAD I didn't because those are full of toxic adhesives and electronic Magnetic Frequencies (toxic electricity) that this one has ZERO of.  If you want to here more, why this is your BEST investment, CLICK HERE, then come back to purchase and get FREE SHIPPING, plus ZERO TAX.  What?  wow!
Outside of the US?  We will contact you regarding your shipping cost after purchase.
Description
Disease is caused by inflammation which is caused by deeply stored toxins that are difficult for the body to release, on it's own without extra assistance. Sauna Space Near Infrared Sauna is THE most effective Detox and hence Energy, Vitality and Beauty strategy to improve your health QUICKLY, based on our model:
SaunaSpace Near Infrared Sauna Therapy activates powerful, intelligent healing systems in our bodies.
Look good and feel better by taking a daily time out to indulge in your own personal SaunaSpace spa.
Our unique, hand-crafted design gives you effective, gentle, feel-good sweat therapy to rejuvenate your body and mind.
Don't settle for cheap materials and hundreds of pounds of bulky cabinet. We offer a smarter approach with lightweight easy setup and a lifetime of quality performance.
SAFELY DETOXIFY AND NATURALLY RESTORE OPTIMAL HEALTH
Natural Full-Spectrum Thermal Light and Heat unite in your SaunaSpace to stimulate the body's cells and tissues to restore themselves as nature designed. Together they penetrate each and every tissue and organ to activate mitochondrial cell regeneration, anti-aging, and detoxification.
Some of scientifically observed effects of Red/Near Infrared (600-1000nm) Light activation of cellular mitochondrial functions and Cellular Heat Shock:
eased longevity and decreased risk of cardiovascular disease.
Reduced inflammation, assisting pain relief and improved skin.
Repaired and re-optimized epigenetics and gene expression, and energy.
Improved athletic and mental endurance, functioning, and strength.
Increased collagen production, reducing cellulite, minimizing wrinkles, skin rejuvenation.
Reduced stress levels in the mind and body, supporting better sleep and mood.
Accelerated wound and tissue repair.
TOP QUALITY AND THOUGHTFUL DESIGN DOWN TO THE LAST DETAIL
We select non-toxic, non-treated natural materials so you're protected from toxic chemical offgassing:
COTTON CANVAS. USA-grown cotton canvas is the ultimate hypoallergenic enclosure material: 100% chemical free because we wash and clean our cotton yarn with only hot water, yet durably machine-washable.
BASSWOOD. Select-grade, sustainably harvested North American Basswood is zero-VOC rated and not treated with any chemicals or oils. so it won't outgas.
CHROME STEEL. Double-Plated Chrome Steel Lamp Guards and Hardware doesn't outgass.
We designed the Pocket Sauna to fit harmoniously into your lifestyle by making it portable, versatile, and stowable. By keeping an eye to ease and comfort, we craft our Saunas to be relaxing and fun to use:
LOW-EMF TUNGSTEN. Full-spectrum incandescent heat lamps emit almost no EMF for safe, natural Near Infrared Light Sauna Therapy.
HARDWARE. Our one-of-a-kind lamp guards keep you safe from accidental contact with operating lamps.
CONVENIENCE. Easy setup and portability for the modern, mobile sauna enthusiast without compromising on hypoallergenic natural materials.
SAUNASPACE POCKET SAUNA BUNDLE INCLUSIONS
SIGNATURE NEAR INFRARED LIGHT PANEL
Our light panel is designed to be safe, easy, and versatile.
Double-chrome steel guards allow maximum light emittance, without getting too hot. While grill door easily opens for quick bulb installation and removal.
Simple height adjustment mechanism allows you to customize your sauna to your exact needs.
Bring the power of Near Infrared Therapy with you anywhere by using your light panel stand-alone, in the shower, or in your sauna.
HYPOALLERGENIC PORTABLE SAUNA ENCLOSURE
Sleek, minimalist design blends seamlessly into your indoor environment.
Dual-layer cotton canvas enclosure maintains optimal temperatures to detoxify and heal.
Curtained entrance is wheelchair accessible, making our saunas suitable for every body.
Tool-free assembly, and convenient travel bags for Enclosure & Stool.
ROBOTICALLY-MILLED BASSWOOD STOOL
Premium materials and artisan craftsmanship provide comfortable luxury.
Basswood is lightweight and strong, making your stool portable and durable.
Tops have robotically milled contour for extreme comfort, sexy simplicity, and total relaxation.
Round top facilitates easy rotation for proper sauna use (¼ turn every 5 minutes).
[***SPECIFICATIONS***]
Brand: SaunaSpace
Manufacturer Part Number: 70154022
Wood Species: Tilia americana
WEIGHT
Bundle Weight: 55 lb (25 kg)
Light Panel Weight: 15 lb (6.8 kg)
Frame Weight: 11 lb (5 kg)
Mat Weight: 4 lb (1.8 kg)
Stool Weight: 9 lb (4.1 kg)
Cover Weight: 16 lb (7.3 kg)
ASSEMBLED ENCLOSURE DIMENSIONS
Entrance Width: 52 in (132 cm)
Rear Width: 24 in (61 cm)
Depth: 52 in (132 cm)
Height: 63 in (160 cm)
ASSEMBLED STOOL DIMENSIONS
Height: 18 in (46 cm)
Seat Width: 14 in (36 cm)
Base Width: 16 in (41 cm)
ELECTRICAL INFO
Operating Cost: 12¢ per hr [1]
EMF Rating: 0 mG [2]
Voltage: 110-240 VAC
Amperage: 8.3 A on 120VAC or 4.2A on 240VAC
Wattage:  1000 W
Frequency: 50-60 Hz
Plug Type: USA, UK, Euro, Swiss or AU/NZ plug
Power Cord Length: 12 ft (3.7 m)
All electrical parts UL-listed
CE-certified
[1] based on USA national average 12¢ kW-hr cost
[2] at ~6 in (15.2 cm) or greater distance from switch (measured with TriField 100XE Meter)