C.H.I. Transformation Tribe Support Sisters
Founder DianeKazer.com, Creator C.H.I. Hormone Warrior Transformation Program
Hi, I'm Di. My spirit animal is Unicorn and my favorite color is rainbow!
I am an X-Pro Soccer Player, now Coach to Health Coaches, Ego Slayer and Functional Nutrition Practitioner with a background in yoga, personal training and financial planning.
And girl, let me tell you…I have struggled SO MUCH with hormone, skin, energy, addiction, mood and gut issues. Because of it, I have endless compassion and empathy for women suffering the same. While it was no walk in the park, these health struggles, later became my passion. Cystic acne, horrible PMS, urinary tract infections (UTIs), parasites, viruses, autoimmune disease, leaky gut…and more. I've been through it all and I am SO grateful. It motivated me to become a root-cause researcher, acquire 6 certifications in wellness and learn everything I could possibly learn from the very best experts and doctors in the world.  With that dedication and belief, I am proud to say I self treated and reversed all of them, naturally.
In my pursuit of knowledge to heal, I travelled, mainly solo, to over 20 countries, and immersed myself into yoga, natural medicine, nutrition, food, culture and…LOVE.  I worked alongside doctors in India, using Ayurveda, and others in Thailand, using Chinese Medicine. It was then I began to heal and I became HOOKED. Passionately curious and eager, I returned to America promising God to follow my path to restore the ancient wisdom of plant medicine.
Today I support women around the world, to not only heal from emotional and hormonal problems, but to radically transform their entire life. And teach them to become health coaches, full time or casually, sharing this wisdom with others. My approach is a breath of fresh air and unique work of art, with play, self love, nourishing food and a low-toxin beauty routine.
We teach women to learn and lovingly listen to the wisdom of their bodies so they can be their own greatest healer.  Because after all, the Cure is YOU.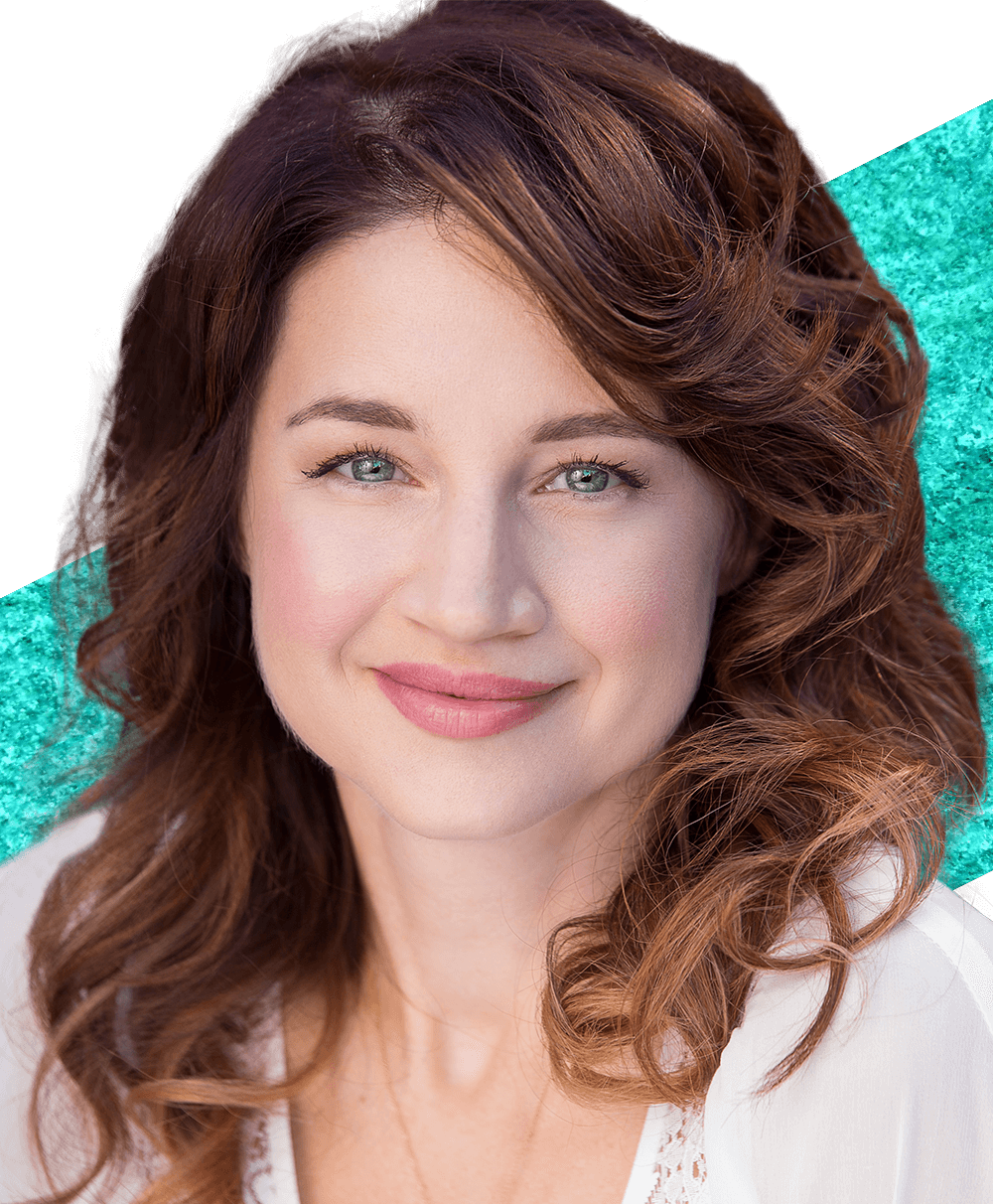 ReversingBreastImplantIllness.com and Co-Leader of Chief Program and T.I.T.S. Method
Hi, my name is Sarah, nice to meet you!
 
Together with my colleague, Diane Kazer, I help women suffering from breast implant illness discover the hidden stressors caused by implants and teach them how to heal their bodies naturally. We will teach you how to take back your health and how to stay healthy for life!
Do you believe you are suffering from Breast Implant Illness, but you don't have the knowledge, experience, or the strategy you need in order to heal? Have you tried going it alone to restore your health after explant and gotten nowhere?
No worries! We have created a program designed specifically for women just like you that can be tailored to fit your specific needs. I have also created a private Facebook group of like-minded ladies who know exactly what you're going through to help support each other every step of the way. Everything is about you and your path back to health, and we are here to guide you, educate you, and support you so that you are successful!
Our program focuses on the root causes of chronic illness: T.I.T.S: Toxicity, Infections, Trauma, and Shame. We work on restoring health at the cellular level by first removing the toxic tits, and then addressing the T.I.T.S. As a BII Warrior in our program you will receive the one-on-one help you need to be successful in restoring vibrant health and keeping it for life!
CHI Breakthrough & Empowerment Coach
Hey I'm Amy, and I'm here to help you Breakthrough  
Breakthrough from what you ask? Well, for starters…from fear, from your past, from the stories you tell yourself about why you can't or shouldn't and into the life you know you were BORN for.
I'm a Mindset, Trauma Release & Mind-Body Connection Coach with training that spans NLP Master Practitioner, EFT & Matrix Reimprinting, Psych-K, META-Health & Life Coaching but my passion that binds everything together is helping women like you to understand that EVERYTHING in your life – from your finances to your health to the quality of your relationships is connected, and the key to it all, is what's going on in your INNER WORLD.
Having overcome PTSD, severe depression, anxiety and panic attacks following an accident in 2011 that ended my 10 year career as a Chief Officer on private sailing & racing yachts, I then experienced another "life crash" in 2016 when I worked myself into complete burnout and my body forced me to just STOP.
In the midsts of crippling PMS that would have me almost bedridden for 2 weeks of every month, consistent lower back issues that had me immobile for weeks at a time, depression & fatigue, 30lbs weight gain in a matter of months, brain fog so bad that I couldn't finish a single sentence I realised that I had placed such a high priority on my "external" world, that I'd completely ignored my inner world and I was paying the price.
That's around the time that I met Diane. Finally here was someone who could help me put all the puzzle pieces together so that I could not only get rid of my symptoms, but also recover my purpose, drive and passion for life once again.
After going through the CHI Hormone Warrior program I was amazed that after just a few DAYS I started feeling better.
4 weeks into the program I had my FIRST period ever with ZERO symptoms.
By the end of the program I felt like a completely different person…
I was sleeping through the night, waking up with ENERGY. Brain fog GONE. Emotions stable. Sex drive back on (wa-hey!). Weight coming off. Purpose ignited.
That's when I knew I had to team up with Diane, because whilst I know the mind, holy-moly does this woman know the body and how ALL of your systems are intimately connected.
And also because this one and only life is NOT meant to be spent dragging yourself through, just getting by.
You're here to LIVE. To CREATE and share your light in the way that only you can.
And if you don't feel that way right now – hey, we get it.  We've got you.
That's why it's time we should talk.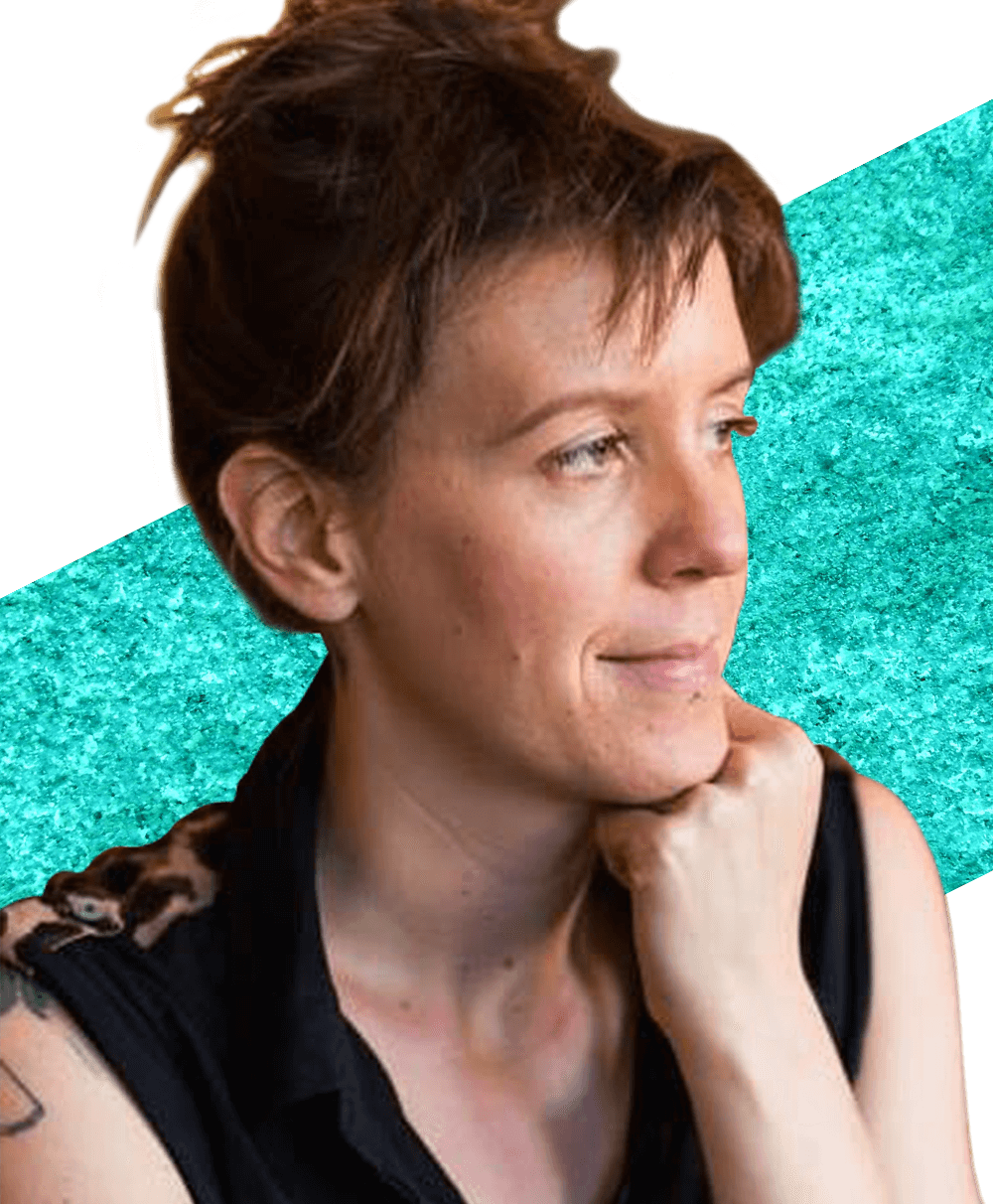 CHI Transformation Hormones Coach
Hi all! I'm Chandler, music & art passionate, Functional Diagnostic Nutrition Practitioner, and Holistic Health Coach.  
I know from experience that every body is capable of healing, no matter what your health history. 
Throughout my life, I have encountered a myriad of health issues: chronic pain; substance abuse; digestion issues and a Celiacs diagnosis; weight issues; adult onset cystic acne; fibrocystic breasts; hormone imbalance; exploding ovarian cysts; depression; anxiety; PANIC; SIBO; Autoimmune conditions; seriously wacked out PMS, that deep pressing fear of not being enough. You name it, I've felt it. 
Stumbling through the my own health journey, guided by lab testing for my hormones, food sensitivities, detoxification systems, gut health and pathogens and infestations, I began to see the connection in what was happening in my body, and the emotions I was holding on to. The stories on repeat in my mind. I dove into meditation, Qi Gong and journaling. I worked through the layers of mental, emotional, biochemical, physical and environmental toxicity. I started to feel my feelings, instead of stomping them down. I taught myself somatic body scans. And I started to get my life back. Scratch that; I opened to a life bigger and more satisfying than ever before. 
And now, I'm thrilled to work with powerhouse woman all over North America, who are ready to uncover what's blocking their capacity to thrive, ready to do the work, and ready to step (DANCE) into their biggest, bravest lives. 
With a background in TCM philosophy, herbal arts, yoga, subtle body work, advanced metal mineral and microbiome training, and of course Functional Diagnostic Nutrition, I'm so excited to join the CHI team of rad sisters reclaiming their health. I can't wait to help you get to the root of what's going on with your health as you uncover the life you KNOW you are meant to live! Bring on the energy! Bring on the pleasure! Bring on the  L O V E!
Greetings! My name is Leah Jayne Perison (nickname; Zeah) and my heart is full of  gratitude for the practice of Energy Healing.  I am Marine Corps brat to the core, but a native of the great city of Dallas, Texas at heart. I have a Bachelor of Fine Arts Degree in Dance from the University of North Texas and I served as an Adjunct Faculty member for the Dance Department of Mountain View College until 2011. After my big move to the Golden State, I received my first 200hr E-RYT from CorePower Yoga in 2012 and my second 200hr from SmartFlow Yoga and Restorative Yoga in 2016. But the real transformation began after feeling the physical, emotional and spiritual cleansing effects of my first chakra balancing experience in 2014. I knew it would be my calling to help others discover their true potential through energy healing.
I am truly moved by the power of ALIGNMENT in every sense of the word…If we physically align, we can then energetically align, therefor spiritually align! I am a SuriEnergy certified Reiki Master and Practitioner in the system of Usui Reiki. I offer Reiki Certificate Training and private energy balancing sessions based on this sacred healing art.
I wish to spread the love, joy, and freedom that the healing arts have brought to my existence. I strongly value the importance of meditation and the power of the MIND to unleash your limitless potential. "Free your miiiind, and the rest will follow!" –En Vogue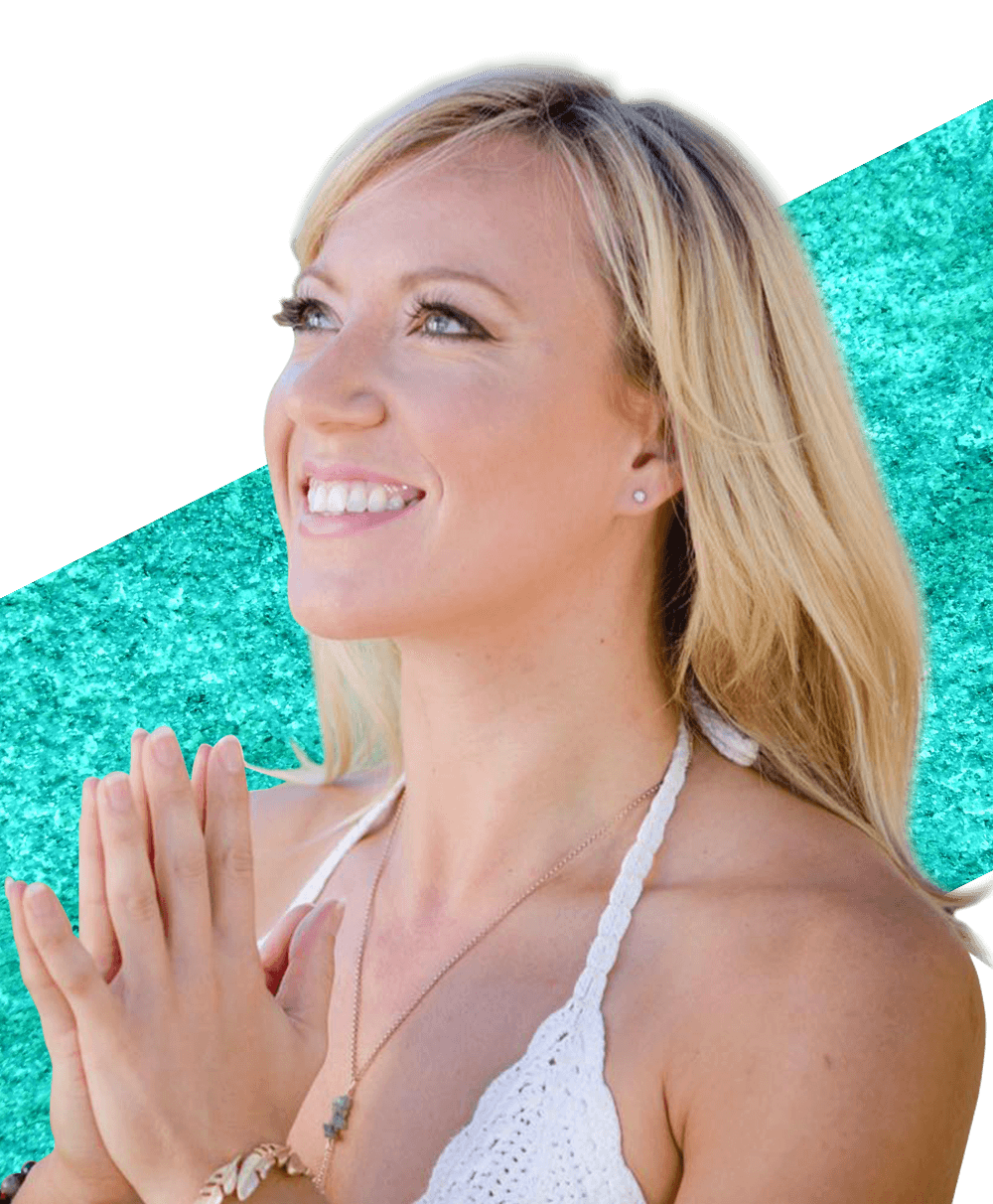 Meditation & Mindfulness Yoga Practitioner & C.H.I. Coach
As a former collegiate athlete, Christy discovered the calm and spacious feelings often associated with meditation or "flow" state of mind that eased anxiety associated with sport performance. This piqued her curiosity to seek other avenues to access focused attention and present-moment awareness. The quest for deeper personal inquiry guided Christy to teach yoga, while expanding into the world of mindfulness meditation. Additionally, as a public school educator suffering from the symptoms of burnout, Christy was re-inspired by the connectedness, stress-reduction, and resilience experienced through mindfulness based practices.
Like many other 'busy-minded' individuals, Christy has suffered from the debilitating effects of stress and anxiety. Her personal experience of transformation and healing through meditation and mindfulness has created a life dedicated to the service of others. She holds a Masters degree in Education Administration, is a K-12 public school educator and a mindfulness facilitator, bringing yoga and mindfulness to retreats, high school students, fellow educators, professional athletes, adults, children and yoga classes since 2009.

STREET CRED & What Makes her Awesome:
Christy is a meditation guide and mindfulness coach, a qualified Mindfulness Based Stress Reduction (MBSR) Teacher through University of Massachusetts School of Mindfulness in Medicine and Health Care for Mindfulness.  She also holds a certificate of training in Mindfulness Based Eating (MB-EAT), and is a certified Yoga Nidra teacher through CA College of Ayurveda. Christy is a Registered Yoga Teacher, Certified Reiki practitioner and a Lululemon Ambassador.

Lifestyle Coach Essential Oils Education and Fitness Leader
My name is Lunden Souza and I am 29 years old. Despite being in the industry as a Fitness & Wellness Coach for 10 years and living the healthiest lifestyle of anyone I knew, there was still a serious problem wreaking havoc on my hormones leaving me with severe cystic acne all over my face, mood swings and low energy. I stopped relying on doctors telling me that birth control was the only answer to my problems and started asking WHY? A lot of really angry, frustrated and sad moments. I met Diane at a fitness expo in LA a long time ago and had been following her ever since. As she began to free herself from hormone chaos and then start teaching about it online, I was watching really closely. And when I realized I was ready to go the "non-conventional" way and dig for the root cause of my hormonal imbalance, I knew Diane was the person I had to call. The process and protocol I went through with Diane is now the CHI Hormone Warrior Breakthrough program – and 8-week groundbreaking program unlike anything else anywhere on the market right now.
My life and brand has always been about sharing what's going on in real time with my audience (hence the name @LifeLikeLunden) and when I shared my story I was so overwhelmed by the outpour of love and "omg that's me TOO!" coming from women all over the world. I knew that I had to make it my life's mission to help educate and empower women to take control of their bodies and their lives. I didn't get to choose that I had horrible estrogen dominance, I didn't get to choose that birth control had destroyed my gut after 11 years, I didn't get to choose that some days my mood swings were absolutely out of control – but I did get to CHOOSE to ask WHY and use my STORY as my PURPOSE.
I am the healthiest, happiest and most energized I have ever been in my life and it's my mission to share this wisdom with women around the world because we deserve better than what I and the common female suffers from today.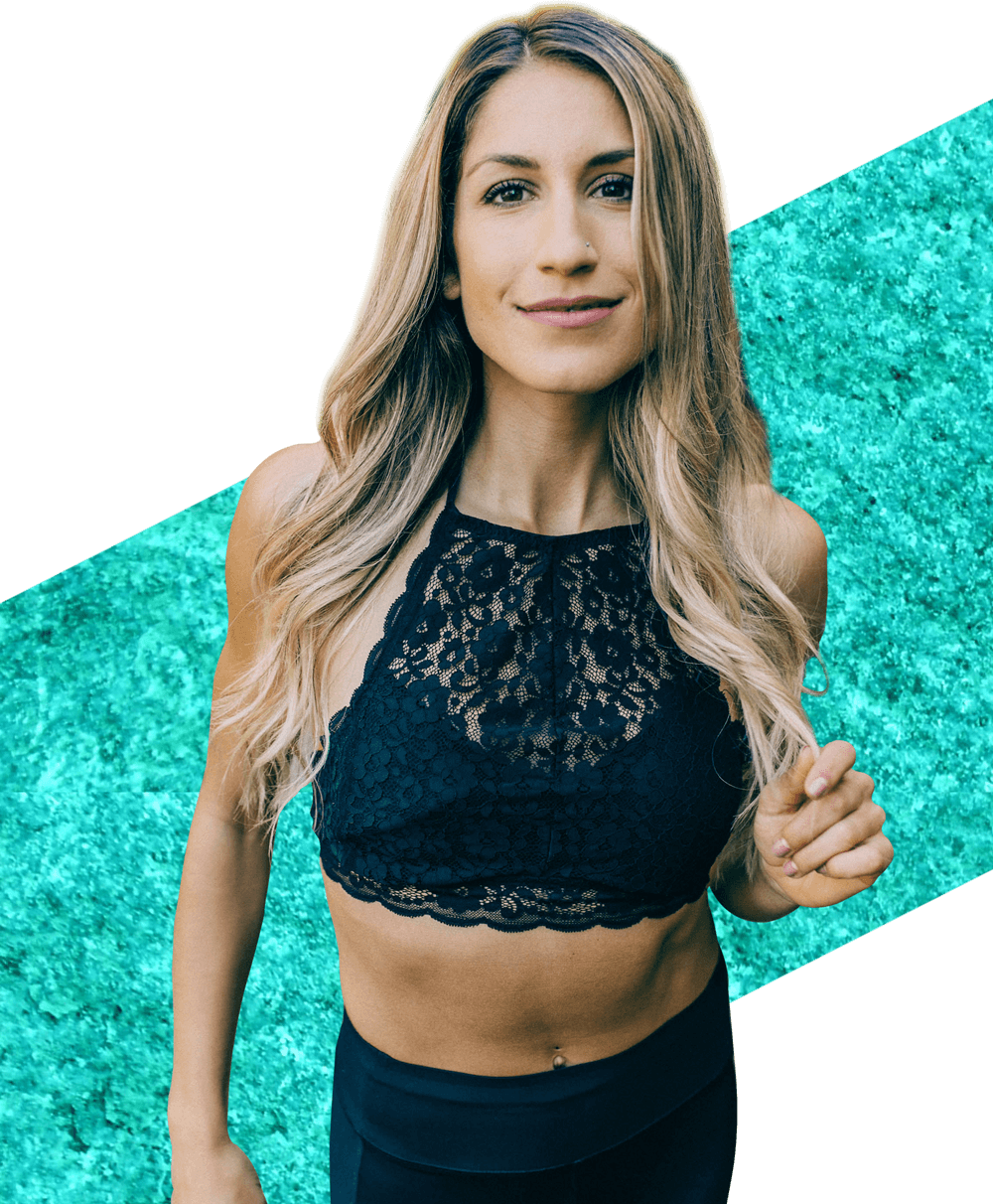 We empower ambitious women warriors with customized natural health care alternatives, based on cutting-edge,  lab testing that truly work to heal the root cause of symptoms…and we give you the technical AND mindset support to take action and create extraordinary transformations in your body, energy AND life.
"After 11 years on birth control, horrendous acne, multiple periods per month, HORRIBLE mood swings, with the help of Diane, we fixed it ALL!"
I promise it will be the best hour you've ever invested learning how to uplevel your health!